Innovative Golf
Clubs, PING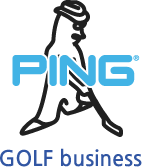 PING is a family-owned com-
pany founded in 1959 in the
garage of Karsten Shlheim.
Karsten's frustration with his putting inspired him to design a putter, which made a "pinging" sound when striking a golf ball. Today, PING is synonymous with innovation, quality and service in the world of golf.
World's top golfer like Bubba Watson, Lee Westwood used PING golf clubs and won international major championship.
Under the partnership with Karsten Manufacturing PING headquarter in the US for 20 years, SAMYANG International distributes customized products of PING.

Leading Brand of Golf Club Design
PING has a lot of patents in club design and it is leading golf business. The world's first investment casting becomes a general process for all golf brands. Anser putters of weight distribution recorded 60% international market share. Its reproductions are still being made. And PING Eye 2 irons are in the Guinness Book of Records as the most selling irons.

Club Fitting Pioneer
Color code chart was introduced in 1972 for the first time. It is the beginning of golf club fitting. As many professional players won major champions, people recognized the need of fitting. Club fitting is a essential factor of players' performance. The n-Flight fitting software package digitally analyzes and scientifically compares every aspect of every shot to ensure the most thorough and dependable fitting results. It recommends a precise model to you.
Innovative Technology
PING's new product is another technological innovation. Many golfers love PING because its new material and design elements offer long distance and a lot of forgiveness.

Fitting Studio
We operate fitting studio in Jae-dong, Seoul on a subscription basis.
A trained fitter can help you get the most out of each drive by observing the ball flight of shots hit with different loft and shaft specifications.
Ping tour fitting van
Ping tour fitting van has a fitting specialist on custom fitting and provides the latest Ping innovation to match with the best games for Ping pros in KPGA, KLPGA tour, using the most advanced fitting tools available.

Distribution and Repair Center
We have 230 authorized retail stores nationwide. To satisfy our customers, we guarantee accurate and quick repair service.
5th and 6th floors, 2011-8 Janggi-dong, Gimpo-si, Gyeonggi-do
Contact: +82-31-790-0090